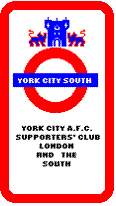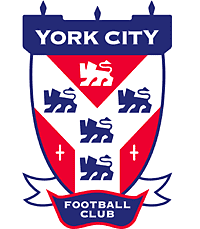 Southern Connections
Déjà Vu ??
16/Oct/2004 (Canvey Island) - Alastair Smith
We had the Labour Party conference down our way the other day, amongst the high profile pro-hunting and anti-war demonstrations, there was a demonstration by Brighton and Hove Albion supporters as they want John Prescott to approve their planning application for a new stadium at Falmer. This was a well supported demonstration with Norman Cook, aka Fatboy Slim, management and players of Brighton, and Leicester City manager Mickey Adams, all joining the supporters.
The current problems were caused a number of years ago when the owners decided to sell the Goldstone Ground to a property developer who built shops. With no new ground in place, Brighton played at Gillingham, some 70 miles away, for three years before moving into the Withdean Stadium, which is a 6,000 capacity athletics stadium in a smart residential area of Brighton. The limitations on the club are amazing, they have to employ stewards to ensure no supporters park near the ground, must prove to the council that certain percentages are using public transport to get there, and until recently were not allowed to play music over the tannoy, to name just a few. They are making losses that cannot continue, time is now of the essence.
They have now spent thousands of pounds on their application for planning permission to build at Falmer, having to go through public enquiries, appeals, and then John Prescott sitting on the fence, and ordering another public enquiry. If the club don't get their application then they may well fold. The parallels with what we have been through are scary, we are lucky in that we appear to be heading in the right direction off the field, and I sincerely hope Brighton and Hove Albion are able to follow suit in the very near future.
Bring a Friend Competition.
With so many games in the south this year, York City South have designed a 'Bring a Friend' competition for their members. The aim is to promote our club, raising both profile and support by bringing family, friends, work colleagues etc to matches or meetings. Verification has to be provided by a fellow member, and points awarded, with winner receiving a prize at the end of the season. Matthew Smith currently leads the way after taking six of his Upper Beeding Under-15 team mates to Crawley, and one to Gravesend. This is all a bit of fun, that also helps provide extra support for City.
Want to see your name in print? The branch is invited to write a short article in every City home programme. The more people who contribute, the more varied and better our page becomes. Email Dot, our programme page co-ordinator with your words. As always a photo helps, but isn't necessary. Most things City related go, so write now, write here.
Bootham Crescent
Main Programme Page