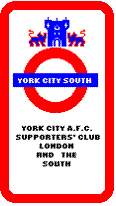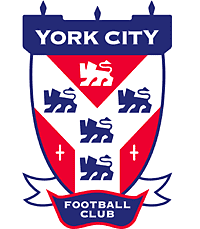 Southern Connections
Summer's Great, But Its Good To Be Back
17/Aug/2004 (Tamworth) - Alastair Smith
Welcome to a new season at Bootham Crescent, good luck to Chris and the lads, fingers crossed that we will be celebrating at the end of the season instead of the tears of last season.
York City South have enjoyed a couple of summer outings to watch Yorkshire Cricket Club. First stop was picturesque Arundel to watch Yorkshire thrash Sussex in glorious sunshine. We struck lucky with the weather again when Yorkshire visited Middlesex, despite the hot sunshine Yorkshire were eventually beaten this time.
There are also plans to watch York City Knights play at London Skolars on August 29, the day after City's match in Gravesend.
Want to see your name in print? The branch is invited to write a short article in every City home programme. The more people who contribute, the more varied and better our page becomes. Email Dot, our programme page co-ordinator with your words. As always a photo helps, but isn't necessary. Most things City related go, so write now, write here.
Bootham Crescent
Main Programme Page